My Special Song
October 8, 2011
A dad is someone who dries up your tears,
A dad holds your hand when your eyes fill with fear.
A dad reads you stories when you're having a nightmare,
A dad teaches you lessons even if he's not there.
I wonder everyday about this man I've never met,
So many things run through my head, too many to collect.
I wonder what he did as a child when he got bored,
I wonder if he believed in heaven, if he ever talked to the Lord.
I wonder if he would've been my knight in shining armor,
Or if he was bitter, or a God given "charmer."
I wonder if I float in his mind on my birthday every year,
I even wonder what I would be doing if next to me he was here.
I wonder what it would've felt like as a child to be put in my Cinderella bedding,
But most of all I wonder who will be there saying "That bride is my little princess" on the day of my wedding.

You see, these things that I wonder about usually make me very sad,
But last night I realized something about my missing dad.
I do not need my father in my life at all,
He wasn't here to support me through all of my basketball,
He wasn't here to teach me how to correctly write,
He wasn't here to show me new things, to alter my sight.
You see, the person that has been here the whole time, is all that I need,
She brings me happiness and joy and SHE taught me how to read.
Her name is Kris but she goes by Mommy,
She knows just what to say when my sad thoughts need a harmony.
And on the day I get married and they play my special song,
My husband I will not be dancing with, for I will be dancing with my Mom.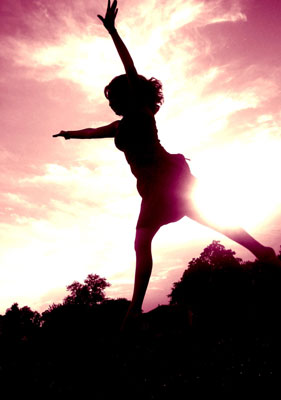 © Martha V., Morton Grove, IL