Two Worlds, One Road: The path that leads Home
April 20, 2011
This place I come from
Is mine but I do not call it
Home.

a skinny,
ageless,




shattered,

town
like the old beer bottles lying in slivers
on sides of the infinite dirt roads
that I reluctantly walk along,
each splintered piece off glass sharp
in the memory of my own existence.

All the houses I had to call
home
And each time the thought of
home
a contradiction of itself.
I wonder why
in my house, we spoke in whispers, and Fear
Was never my native language until
an adolescent stranger
taught me
at age the age of three that
fear is okay
only until
the blankets come off and
The hollow stench of cigarettes, sweat, and TV dinners
seeps through the cracks of a door just open enough
to let in a deafening silence which I lay next to until morning.

Now I speak fear fluently because images like that, among many others
comes back to my foamy memory
as I wonder sometimes
about my own family
my own blood
a mother, a brother,
and dad.
Questions of white, beige and brown.
Puzzled by that why quiet father of mine
Pinned himself up in the garage,
a red mascot of an Indian just like him
only
this Indian had an exaggerated nose
And the skin a savage red

I questioned why
he never seems to question at all
That half side of him
somewhere In South Dakota
where maybe his heart is still crying when no one is looking
That side he tries with a great effort to
ignore,
hide
or maybe to simply forget.
The grandmother I never knew
Or the kids at school in his childhood,
who called him squaw when they played cowboys and heathens
or others who called him pasty and denied
his beautiful heritage which they only knew in from storybook characters just as bad
as that red mascot in the garage.

GO INDIANS!

For now
I can question, wonder, dream,
of this place I come from this quarter of my blood
where the plains go on forever, and forever goes on forever
yet somehow leading back to the place I come from
this place
Here.
A land were people like me are rare (except when they're pinned up in garages)
A road lined with bottles of emptiness that leads me home one day.
But for now I am from a place that
molds me into two world
but does not define my heart.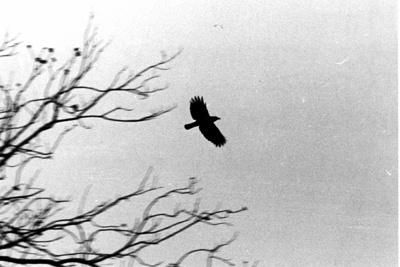 © Jacqueline T., Flowermound, TX