Try to take a Walk in My Shoes
January 24, 2011
Marching back in my life like you own the place,
Lucky for you I'm so starstruck I can't wipe the smile off of my face.
You think you're so special; oh so smart,
But really you are no different then when we were first set apart.

I promise when you left I felt the burn,
Now, I think it's your turn.
Feel the pain...embrace it.
Now that you think you have been in my shoes how about I walk right up to you,
And demand respect that I have clearly lost?
Wouldn't you feel used? stepped on? and even a little criss-crossed?

Open your eyes and look at how I've changed,
I'm not the same little girl you left back in the days.
So next time you think about me and want to take advantage,
Remember...I was the one who stood strong and handled my business,
While YOU ran away with your tail tucked beneath you,
Once you have considered this, THEN you try to take a walk in my shoes.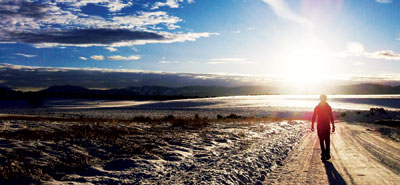 © Brendan P., Carbondale, CO