A Taste of Regret
November 4, 2009
I'm sitting alone, in agony tonight. I'm crippled in thought, its so hard to write.

I have a problem, I speak my mind.
My ego betrays me, my love I cant find.

My words have killed her, they've taken her heart. My prides the reason, we're now forced apart.

I'm just so trapped in my head, so trapped in my thought. I know im the reason, for every time that we fought.

I feel so stupid, for the things that I say. Knowing she's tired, this time she wont stay.

Its all my fault, I killed what we had. I am the reason, that im always so sad.

So ill say that im sorry, one last time. You don't have to forgive me, I understand my crime.

I know that I've hurt you, again and again. The end was emanate, the question was when.

The answer's here, the day has come. But the result of everything's left me so numb.

But I'm sorry still, and I'm not ok. We all make mistakes, what else can I say?

I just love you, and I miss you, and I want you to stay. But even if you don't , on my heart you will lay.

I do LOVE YOU
and I will FOREVER
and I never want to lose you.
I'm so sorry.
And even if you wont forgive me
at least you know that your still
And
always will be my world.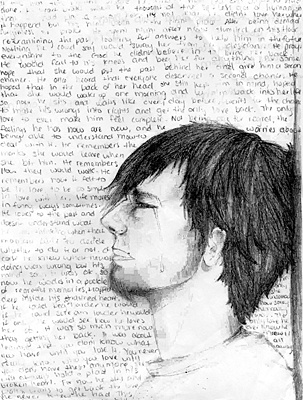 © Annie M., Columbiana, OH