The Four-Letter Word
April 29, 2013
Inappropriate:
Pathetic, appropriate:
Most beautiful sight...

Inappropriate:
Brittle, but appropriate:
Elastic. Ductile.

Inappropriate:
Fades, but when appropriate:
By God's blessing grows.

Yes appropriate,
May often break away but
Maybe never was.

When appropriate,
You make your way without fear
Of falling apart.

And fearfulness of
Fear chills me to the veins,
Don't wanna be scared.

You softly asked my
Demented thoughts and I have
Put them before thee.

But then I never
Actually believed in
It to begin with.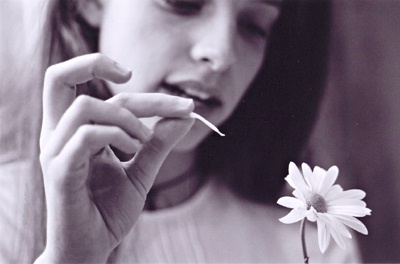 © Emily B., Houston, TX