The Metaphor We Get From Dying Stars
May 10, 2018
I've read about dying stars.
How they shine so bright just before they lose everything.
How we're so far away, so distant and removed, that even when they're dead, we still see the light. 
And by the time the light is gone for good, it's entirely too late to save them.
That's a hell of a metaphor, isn't it?
Just like people, right? 
Our masks. 
Like how some people who commit suicide have been reported to be acting super happy and upbeat before they kill themselves. They shine so bright and then burn out.
Not to mention that there are billions of dying stars in the universe.
Maybe that's why nobody cares if you're okay, as long as you're still a pretty, flickering light.
And even when you die, they just take the big, rounded-off number of stars and subtract one from it, they shrug and say "Oh, well, we'll just do better with the next one." 
Wow, this really is a hell of a metaphor...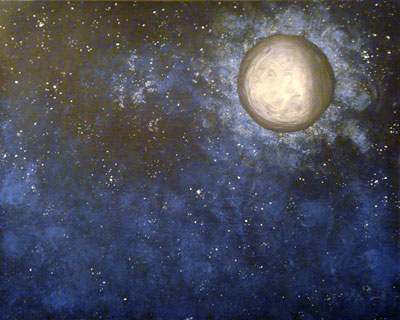 © Allison H., Vancouver, WA