Flood
April 29, 2018
Flood.
A flood of feelings
Rushing in and out,
Waves swallowing me under, into a tired state,
Carrying me to an energetic ride,
Abandoning me in a taste of happiness.
Those are my emotions,
Let free.
Roaming the world,
Outside.
Far far away,
On an island
Only some people can reach
Is a chest,
A treasure chest,
Capsuled,
Locked away from outside.
Inside,
Are the things are tighten my
Heart,
Make me
Glimpse,
Have me
Think,
Do me
Harm.
There is a chest,
A treasure chest,
Capsuled,
Locked away from the outside,
That hold my true emotions.
Curiousness
Bitterness
Sensitiveness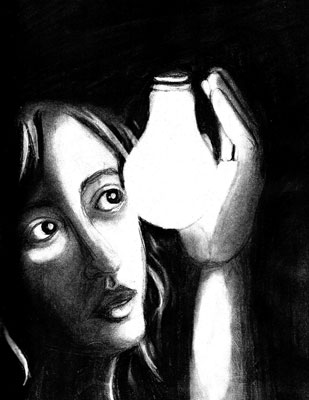 © Jessica P., Bethel Park, PA