thiswasmeantforyoutofind: pleasereadthis
April 13, 2018
My name is Alex, though you may not know that.
You may think my name is Ainsley.
It's not.
I'm sorry I didn't tell you before. 
Before it got this far.
Before I made a decision to hide.
I'm sorry that I feel I have to do this.
I know it's wrong. 
I know I had another choice.
But this is the only one that made sense.
Because there is gaping, raw sadness in me.
It refuses to go away.
Please don't feel sad.
It's not your fault.
It's his.
His fault.
Him and his blows and harsh words and things you shouldn't do to a nine year old.
So please, don't feel sad.
Although I know you will.
Because as much as I try to kid myself, I know I will damage people today.
But please understand that I wasn't happy here.
I wasn't myself.
So please just forget me.
Because I really wasn't the person you think I am.
My name is Alex.
Not Ainsley.
I am sad.
Not happy.
I'm sorry.
I never meant for it to end up like this.
Goodbye.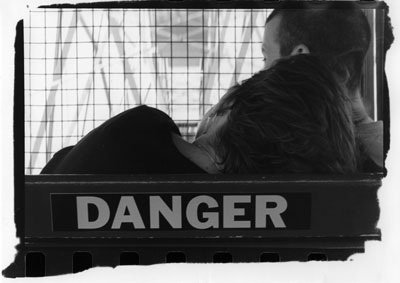 © Katie P., Bethesda, MD