Rowling's Tale
January 25, 2017

The accursed Halloween night and the cruel cry,      
Which stole everything from the green eyed boy,
The great love of a mother and father,                       
  And then no one seemed to bother,
Only a mysterious scar left as a memory,                   
   Plus unforeseen powers and great misery,
Cruelty, unhappiness and hatred for ten long years, 
Replaced by magic, fame and fantasy (cheers!),
Ownership of an owl, a wand and so much money,  
Companionship of Weasleys, Ron and Hermione,
New friend, new bonds and new relation,               
Hogwarts, magic and quiddich passions,
Forbidden forests, and meetings with Voldy,            
All of them faced with great deal of bravery,
Murderer on the run, encounter with a werewolf,  
and now everything seemed to get better (sniff),
Four old friends, who promised to be loyal,              
The marauders' friendship ended by betrayal,
But now equipped with a cloak and a map,               
New adventures no time for a nap,
Newfound love and replacement of daddy,               
Never before had he any family,
Newfound love, replacement of a father,                   
Never before had he heard of such a godfather,
The house of Blacks (the Grimauld Place),                  
Kreacher, Buckbeak and Sirius grace,
Alas! Betrayals, misunderstanding, a mean trick,      
Cruelty took away his joy (oh this is so sick),
Left with lies, hatred and treachery,                             
How Sirius went through the veil's a mystery,
Just when he had found true affection,                       
Harry was once again lost to world domination,
The return of lord Voldy once again,                           
Torn apart families and a lot of pain,
All his saviours lost to war,                                           
The last straw was the death of Dumbledore,
With two loyal friends he is on the run,                     
A lot of knowledge, responsibility and burdens,
The horcruxes made in the number seven,               
With the knowledge of prophecy he was laden,
It required a lot of sacrifices,                                       
But he should end it before it rises,
Injuries, pain and hardships thrive,                             
Bearing the loss of many precious lives,
Fred, Dobby, Tonks and Remus,    
 Dumbledore, Collin, Moody, Sirius,
The pain never seems to cease,                                   
The never-ending losses increase,
But a final streak of bravery,                                         
A great duel and end of slavery,
Voldy dies and death eaters end,                                
Pains, deaths and tears end,
A few tears are lastly shed,                                           
To pay homage to the dead,
Hogwarts is again freed,                                              
 Happiness, jokes and laughter retrieved,
The seven years of studies and sorting begin,          
The huge feasts are again eaten,
Now new generations have a lot to gain,                  
It ends the last remnants of pain,
Gone are Ginny, Ron, Hermione and Harry,              
Replaced by Rose, Lily, Albus, James and Teddy,
New stories, New friends and new relations,            
Hogwarts, magic and Quiddich passions,
Through the courtesy of the chosen one,                 
True peace in the magical world has begun,
We will sorely miss Rowling's enchanting tale,        
And only wish Sirius didn't go through the veil,
We urge Jo to let her spinneret spin,                          
We will anxiously wait for new fantasies to begin.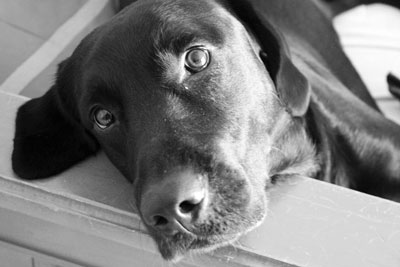 © Lindsay L., Snohomish, WA