Transformation
December 6, 2016
If you wish to blow across vast expanses
And explore the world beyond
You have to be like the wind,
Which has no selfish intentions
To go the way it desires;
It accepts the path conditions pave for it.
If you want to be like the surging waves
Powerful and energetic,
You have to wait patiently in submission
Till a gale cuts through
Or gravity hoists you up
And then you crash into the shore with all your might.
If you dream of being a store of ancient wisdom, witness of grand events
Like the rocks and cliffs with their mysterious layers
Wait till the ground rumbles;
The Sun flashes white - hot
Or rushing forces overpower you
And erode you away to craft your tale.
When the giant star collapses
To meet its violent fate
Which shall rip it apart
Into the remains of its illustrious life
It does not despair, since what will be left
Shall be valued for generations after.
The historic tragedy of a thousand years ago
Which reduced to fragments a monument of triumph
Does not conceal with dust, but reveals to the curious
A treasure trove of mystery
Apparently hidden before
Time brought it to its knees.
This will certify that the above work is completely original.
Cherub Singh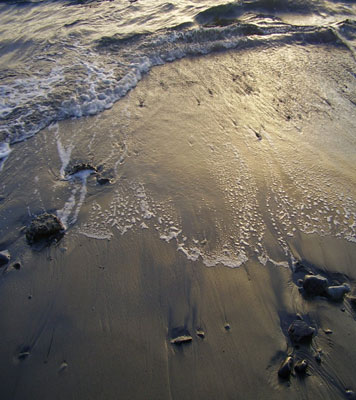 © Tori W., Victoria, BC, Canada