Pardon Me
MAG
November 1, 2016
Who are you to say
that I am incapable
of doing those things.
Those things that you
can do perfectly fine?
I love how you think
that I botch simple conversations.
That I stumble around
blindly with my hands out
in front of me.
I am more than capable
of what you say I can't do
and more.
I must mention
that my favorite pastimes
include
climbing mountains
swimming across oceans
captaining pirate ships
and taming dragons.
Do you not believe me?
Look
here are my frost-bitten hands
my wrinkled fingers
my eyepatch
and my scars.
Next time you claim
I am incapable
of simple tasks
know I am not.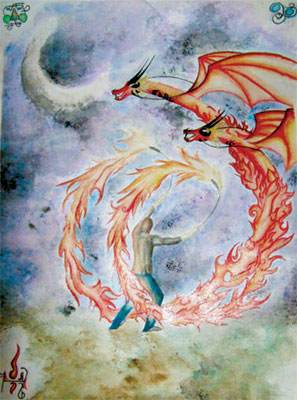 © Garrett P., Reno, NV