Dad, I am Searching For Your Tears
September 13, 2016
10 years ago,
I remember the ring of the phone on the mantelpiece
Back when I first saw 2 am on the clock,
Your face was a sheet of blank paper, while mom's was in tears.
2 years ago,
Your cellphone rung on the table,
I remember you picking up the call and your face was the same old shade
My sister's face was red and mom shouldn't be talked about
I searched the bathroom floor for stains of your tears but all I found was mine
You made me feel that men don't have tears
But 6 months ago, when we sat at the table waiting for the call,
And it came
Your face………………….
Blank……….
He was my closest uncle.
I ran to the bathroom….
You loved him so much.
For days I tried to look for stains on your cheeks.
2 days ago,
When she left our world
I tried to see if your sculpted cheeks would show any decoloration,
For the first time I realized, how those years had caused lines on your face
But your expressions never changed
I tried to see through the mirror to find if your reflections were trapped in the bathroom mirror
But all I saw was my wet eyes
And I am still searching for your tear stains.
Mine live in these verses.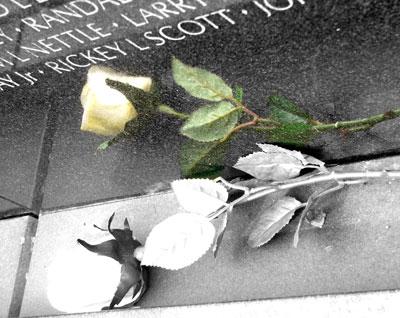 © Kimber E., Yorktown, VA