Exodus
May 18, 2016
A descending golden sun,
Feet pounding against the ground,
The soft grass, the rough stones,
Heart racing at a million beats per minute.
Adrenaline pumps through her like liquid,
Consuming her senses.
Grey clouds,
Crying raindrops like bullets,
Shooting to kill.
The tears,
Stinging her skin,
Blurring her vision.
The cool breeze and water droplets,
Colliding with her bare skin
And overwhelming her with a feeling
Of freedom.
These are the endless days of racing,
Of fleeing.
So her blistered feet bleed,
Her bones ache,
Lungs gasping for air,
Skin burning like fire from the rain.
But still,
Still,
She is running,
Away from tomorrow,
Away from forever.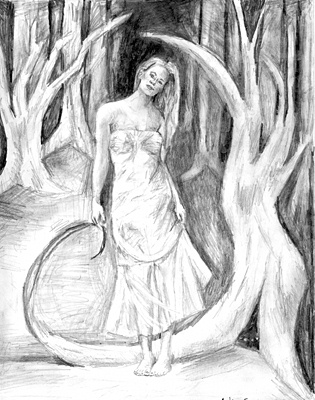 © Andrea F. Philadelphia, PA,