*Son. *Brother. *Nephew. *Grandson.
May 6, 2016
I wake up and go look and the mirror.
I smile.
I see him.
My mom walks in.
Smiles and ruffles my hair,
saying she's proud of her daughter.
I smile half-heartedly, in a broken kind of way
and politely try to shake her off.
My dad sees me coming downstairs,
in clothes that makes me feel comfortable
and he tells me I look like a boy.
I smirk.
Good, thank you, I think to myself.
He and my brother tell me
I should let my hair grow out
and stop hating myself
My lord.
Dad.
Brother.
I would only hate myself
because of the people I love
have a problem with who I am.
Mom tells me to be more ladylike.
Mom,
I'm hardly a lady.
Actually, I am not at all a lady.
Stop calling me a lady.
I told you this, tears streaming.
Shaking.
Scared beyond comprehension
that the two people I love most
will hate me.
You dismissed it
as a passing phase.
I am confused, you say.
I don't know who I am, you murmur.
I keep changing who I am
based on the people I befriend, you mutter.
You are only doing more damage.
You are only pushing me farther away.
You are only making me want to despise you.
You are doing nothing to help yourself
Or me
Or your reputation
And if you are forcing this suffocating treatment upon me
For the sake of your precious reputation
You are pathetic
Sick
Vile creatures that have no right to be in my life
But I will love you anyway.
Because despite your actions,
you did teach me to love unconditionally.
Though,
you seem to not understand that yourself.
However,
That won't change the fact that I tend to respect others
more than you
and admire others
more than you
because they themselves respect me,
care for me and love me
more unconditionally
than you can.
But again, I will love you anyway.
I understand that it isn't that you don't love me.
I know you do. I know you do, so much.
As for you, my aunts and uncles, you don't know.
You, too, Grandparents.
But I know you'd feel the same
as Mom, Dad and my brother.
It's the age old story of what people being scared of
and denying the existence of
what they don't understand
that makes it seem that you would only love me
if I were what you wanted me to be.
And that's okay.
Really.
Because I know some day
when life has kept going,
you aren't scared for me anymore
and I haven't changed my mind,
you'll understand.
Some day, you'll understand that I am not
Your daughter.
Your sister.
Your niece.
Your Granddaughter.
I am
Your son.
Your brother.
Your nephew.
Your grandson.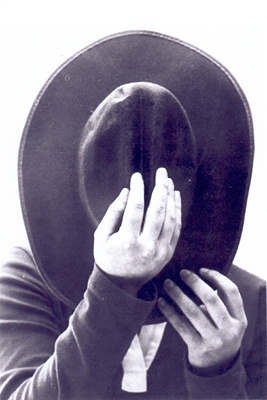 © Christine W., Waynesville, OH