Murals
MAG
May 16, 2016
Self esteem rips while we paint murals on our faces.
The scarlet red of the black widow marks my lips.
We tend to fear the things we can't control,
Like a spider bite, releasing venom that flows through our veins and kills us from inside.
Gradually, like the blood-orange poison that turns leaves from green to red,
The seasons change, autumn leaves matching the hue of dawn.
The only time we bother to document the sky.
We get lost inside the colors of the sunset
And write endless poetry describing the aesthetic qualities of orange,
We are stuck,
Stuck inside a universal dream where gasoline fuels our thoughts, our society, and our machines.
It pollutes our Earth and erodes our minds of all things pure,
But factory smoke runs gray, containing black assembly lines, filled with manufactured lipstick a thousand shades of red.
The cosmetic industry influencing our egos, eyes closed for application,
Putting blue dust on our eyelids and blinding ourselves from all the wrong things,
Because we fear what we can't control,
Convinced that self-consciousness, is inevitable.
Our perception tainted by the very industry that helps us mask our insecurities.
Self esteem ripping, at the sight of every mural.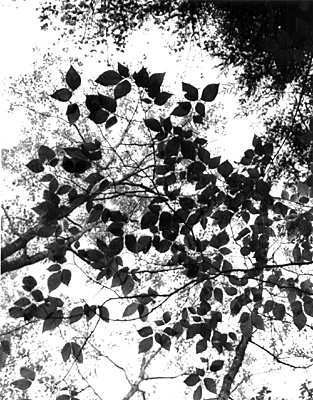 © Jen S., Schroon Lake, NY