My Words
April 16, 2016
The words I speak
Flow freely from my mouth.
Though they sometimes tumble around and
Painfully jostle my teeth.
Their sharp points poke my gum and cut my tongue
They slip out like a small breeze.
Sugar-coated, honey-crusted, sticky goodness
But too much tastes terrible.
A refreshing replacement for that vow of silence,
A splash of reality for an untamed imagination.
They prepare themselves for a step out into the real world,
But never are they truly ready.
Will they be hated? Will they be praised?
Will they be misunderstood? Or worse, unheard?
They hold so much power.
They can rip away the freedom of others and
soothe deep wounds.
They can instantly change the mood in a room
and manipulate hundreds of thousands of people.
Some are born deformed and are laughed at.
Hobbling around and falling over,
as graceful as a crippled kangaroo.
The words I speak,
they are flawed,
and as imperfect as I can be.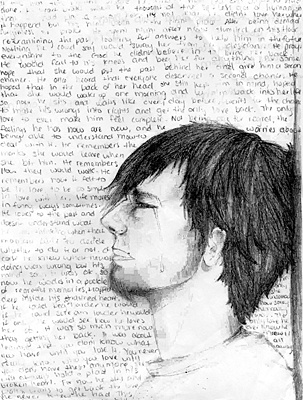 © Annie M., Columbiana, OH