(Dis)/(U)topia
MAG
April 11, 2016
Gray dust in the air,
Gray dusty clothing,
Bleached skin, ever so pale.
Magic pills to kill
The emotions inside
So we all think the same.
Nobody agrees,
So nothing will change.
But nobody disagrees,
So no problems are found.
The days are the same,
The colors are indifferent.
The scenery is nothing but a concrete
and brick jungle
With a wall all around
To protect you from the individuality
on the outside.
We all work for each other,
None benefit the self.
We all work for one another
None dare help the self.
Our minds are tied into every other
And if we dare have an independent thought
We share it not.
If we dare to think for our own
The penalty is far too severe.
It is a perfect society,
If you mess up
Or are birthed with a flaw
you are released into the outside
Where the independence and individuality
will eat you alive.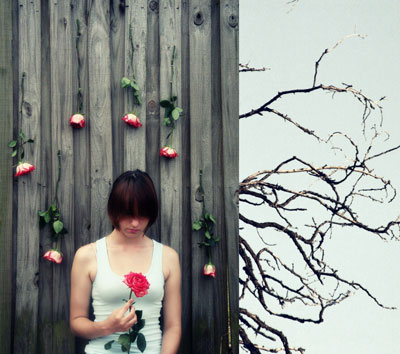 © Taylor S., Deltona, FL