Rewind
January 30, 2016
1.
If you scrape away the dirt,
the granite,
the roses the color of blood on pavement, 
      it was closed casket, by the way
you find a girl—
with hair like chocolate     
      her favorite food
eyes like emeralds     
      her favorite stone
and a crescent mouth
that wore warmth like a
sweater
every day in deep winter.    
      her favorite season
The people who carried her coffin
cried
as if she hadn't told them not to.
Funny how these promises get broken   
when they say they never will.   
      not so different after death,
      is it?
2.
Press pause.
Rewind.
If it doesn't work,
restart it.

3.
It was raining
the day you died.   
      isn't it always?
The call came
at 4:03 in the afternoon.
     I was doing homework
There was no gun shot,
     Columbine, April 20th 1999
no train wreck,
     Rennert, December 16th 1943
no plane crash.
     flight 587, November 12th 2001
Just one minute you were here
and
the next
you
weren't.
Your mom was crying,
but at least no one could see it
out there
in the rain.
     I couldn't speak
     I didn't dare
The two of us held each other
and screamed
at the clouds.
     they were hiding God's face
Your brother grew up
so fast that day,
but
I wouldn't let him look behind the house
because that's where
the puddles
were starting to turn red.

4.
When you're upset,
you cry.
When you're afraid,
you hold your breath.
Maybe it was better
that you didn't do that.
      you would've drowned
    
5.
I wonder
how many unsaid words
still linger
on all of our minds.
I bet
there are a lot.

6.
She loved Shakespeare.

It is not in the stars to hold our destiny
but in ourselves
      that's what she believed
God gave her a face
     she made another
Hell is empty
and all the devils are here,
      that's why she was never afraid
      to die
Cowards die many times
before their deaths;
the valiant never taste of death
but once.
      was she a coward
      or a hero?
All the world's a stage,
and all the men and women merely players:
they have their exits and their entrances.
      but her exit was early
Parting is such sweet sorrow.
      but she never said good night

7.
You always said
no one would care
if you died.
     well, what do you think?
Your dad wonders
what it would've been like
if he had walked you down this aisle in a white dress
and not a solid wood coffin.
Your mom screams wordlessly
to God
a God she doesn't love.
Your best friend
pounds apologies into the wall
with
every
beat
of
her
heart.
Your dog sits at the foot of your bed,
day in and day out
waiting for a master
who's never coming back.
Buddy doesn't understand
and neither do we.

8.
No one thought
that
it would be you,
     you always smiled for us
     asked us how our days were
     messaged us first
and now
now we know it's our fault.
     no one ever smiled just for you
asked you how your day was
spoke first
No one could say
that they tried
hard enough.
No one could say
that
they tried
to
save you.

9.
No,
I don't want to see her picture.
     please let me
     let me see her
     just one more time

10.
Did I ever tell you
that I loved you?

11.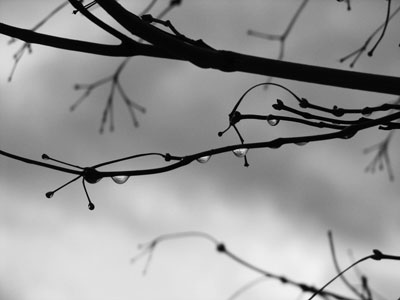 © Carly M., Hopedale, MA