Hope from a Gay Teenager
January 27, 2016
Your dreams of love are ardent, may be desperate but you know they're impossible
Tell no one of your secret desires, self disclosure is impassable
Out into the world stealing glances, frightened of revealing
Appear to laugh at a joke about a queer, watch them ridicule the gay
Silent in your aberration, they don't know you're this way
It's fine for the others you see the see them kiss, you see them hold hands in the road
The lucky ones, the brave ones who knew the world had to be told
The guy's your friend, you daren't say, you harbour secret desires
Alone or out in company he sets your heart on fire
Then one day while alone he nervously holds your hand, the bullet has been bitten
HE had the courage, he was overwhelmed, but decided it was written
He stumbles over words, blood drains from his face, he awaits rejection
Your hand returning a gentle clasp and the tears in your eyes, not lessening his trepidation
A shining liquid crystal of joy escapes onto your blushing face
Involuntary movement forward, the next moment can't be replaced
Never a moment so tender, never a moment so charged with emotion
About to finally, physically connect, never expecting such a notion
A feather touch between nervous lips leading to a sweet relief experience
It happened! It's real! No words to f*** it up with immature incoherence
No more living in the bubble of chosen solitude, no longer hiding alone
He's here right now, he said he loves you, he's put you on a throne
It never should have felt so bad all that time in self loathing and desolation
It was always going to happen, that love, that joy, your broken heart restoration
If you read these words, I'm with you, I was you, and you WILL be loved too
I didn't believe it either and know that you don't now, but someone's gonna fall in love with you
No shame, no pity, we shouldn't allow ourselves to feel less than we are or feel guilty
He's coming my friend, with his heart, his caring and love in all it's humility
I know! Words mean so little, never believe the ramblings of a romantic, lovesick fool
But I know now he there's for you somewhere too at uni, at work or at school.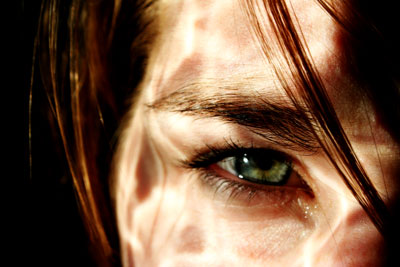 © Monica L., St. George, UT