Bus Trip of a Black God
MAG
February 25, 2009
Skinny, black man
Cruising on the Valley Metro
Rambling on about black God, black heaven, black Savior, black world
I listen to what he says for half an hour.
I'm intrigued.
I put my headphones away
And listen …
Every so often, he hums
"Hhhmmmm"
And when he does you don't see it coming
It makes you feel good inside.
"Hhhmmmm"
When you think it's not over, he rings the bell
Ring, ring
The bus stops
He's gone as quickly as he came.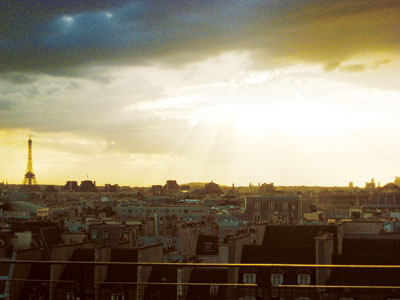 © Grace M., Montclair, NJ