Sails
January 17, 2016
Without his wind,
My sails are useless.
Without his breath,
I must rely on the currents
Of this foresaken sea.
I must go
Wherever these waters flow;
I cannot fight.
My sails hang limp and useless.
And a storm pitches me off
Of my safe boat.
I must tread for dear life,
Sharks swimming around me.
There are many fish,
Lots, from which i must choose.
"Choose me", she says,
Bur shes not my type.
My ship will never go
Without his breath in my sails.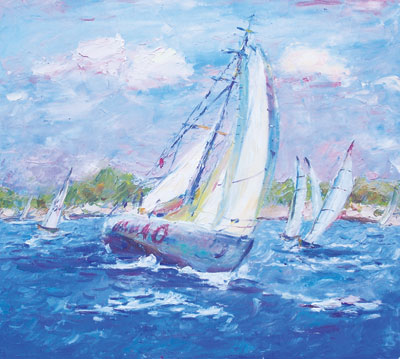 © Xiao H., Naperville, IL