always
December 16, 2015
I know you've just woken up,
And I know your hair is sticking
straight up in the back,
And your eyes are still sleeping,
half shut.
I hope with those half shut eyes,
you see the light creeping in from your window,
even though the blinds are closed,
and that you think of me 
and how I would have opened them.
I hope you roll over and reach for me
and frown when you remember
I am not there.
I hope you sign, somehow still exhausted,
and when you roll back over
you hug your pillow tight against your chest.
I hope you miss me, 
even though I haven't been gone long enough 
to miss.
I hope you miss me,
even though I was always with you,
even though you have no reason to,
I hope you really do,
even though.
I hope you remember what my voice
sounds like in the mornings
when I wake you up with too many kisses 
and not-wanted tickles and tall-tales about the time.
And I hope that you know 
how much I loved seeing your beautiful eyes open
in the mornings.
I hope you wake up every morning without me,
with half open eyes and messy hair
and a smile.
Because wherever you are,
you know you are always loved.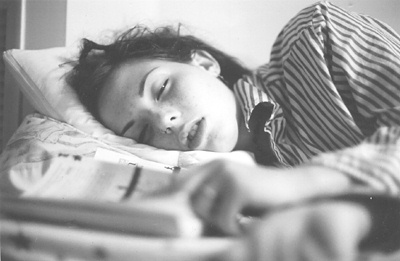 © Rosie A., Lexington, MA