Empty Spaces
September 13, 2015
Woke up this morning,
Asked you to get breakfast,
Then realized you were gone.
I walked the hotel room,
And left before dawn.
***
The road unwinds before me,
And I run to the horizon, from
Death and God and Sacrifice.
I would rather end with the world
Than live in it without you.
***
I take another drink,
But it still doesn't kill the pain,
So I turn the keys in the ignition,
And begin to run again
***
I run like light from shadow,
And sleep gives me no rest.
God has broken his promise,
And the morning star shines dead.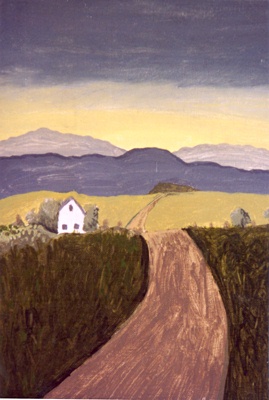 © Alisa L., Tracy, CA