Just a Number
September 5, 2015
I am just a number
in school and at work.
At school I'm six digits
plugged into the computer at lunch.
At work I am five
punched into the time clock on my way in.
Even at home I am just a number
on the chore chart and on the phone.
I am only a username
on Twitter, and Snapchat, and Skype.
I am only a link
on Facebook, and Youtube, and Tumblr.
I am only a profile
on Pinterest, and GooglePlus, and Vine.
People tell me to find my own identity,
to be myself and only me.
But how is this possible
when my entire existence is based on these?
I am sometimes a face,
and never a personality.
I am 140 characters,
and endless rants.
But only when I am alone in my room
Can I honestly say,
Without fear,
I am Me.
Not a number,
Not a username.
Just a name.
Two words that mean too much.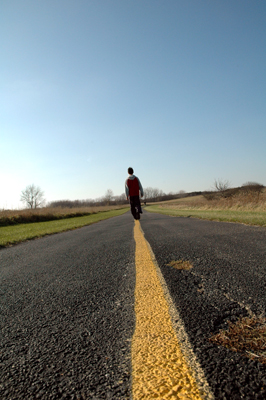 © Seita O., Palatine, IL