A Soldier's Lament
June 19, 2015
Beyond the stagnating water 
of this bloodridden land.
Plop. Russle. Buzz.
Beyond the blasts hanging in the air 
like bad breath between us. 
Ribbit. Tweet. Swoosh. 
Beyond the earthy mounds,
of the graves of childhood friends,
The musk of rain abounds,
Life sings its varied songs, 
Through buried sounds,
And I hear your whispers
Near and far. 
I see you come alive  
Among the clinking liveliness
Beyond this tired battleground.
I hear your whispers
Soft and loud.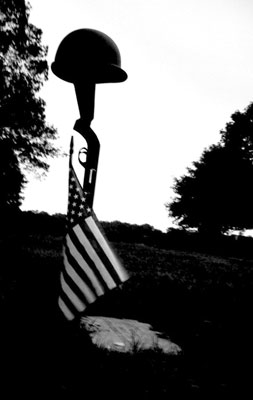 © Kristine B., Setauket, NY