Crushing Is Crushing
June 11, 2015
 It's never just Goodbye.
It's never just "move along"
As much as we make it seem that way
You go minutes, days, months, even years without a speck of thought. And then all of a sudden its right back at the threshold
It makes you want to rip your hair out
It's never easy.
You thought you were over it
You thought you had put it away.
The glimpse of a face
A sad song that's still relevent. As much as you don't want it to be.
and the Crimson flows again
You want with all your heart
For it to be gone and done
You know you can't forgive.
So why can't you at least forget?
You want to forget What Went Wrong
Ah, yes. The dreaded Triple W.
You want to forget why you avoid those places
or can't bring yourself to do those certain things.
But It's never just "forget"
Attachment hurts sometimes.
It's never just "Goodbye"
As much as it always is and will be "I can't stand you"
But why does it have to be so brutal? So crushing?
That's funny isn't it?
That crushing is crushing.
No, It Really Isn't.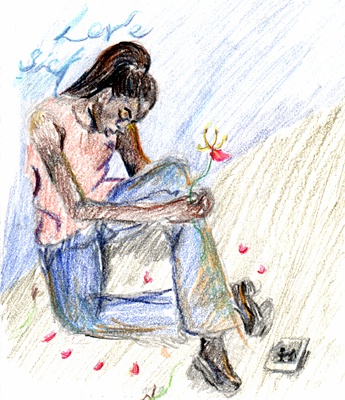 © Sherell B., Philadelphia, PA