Short Life of a Streamer
March 12, 2015
My fragile body gets torn apart
as you rip me to shreds.
Piece by piece, I crumble.
You punch a staple through my heart.
I hang by my neck.
I have no nerve, but I still feel the pain
of my feet dangling above the ground.
People reach out and I think they'll help,
but they yank and I float to the floor like a cobweb
I am merely just eye candy.
You hang me, throw me around,
only to toss me away in the end.
I am a decoration for your social needs.
You deem me worthless,
as if I am dust in the breeze.
You stomp on me when I fall
and make me feel dejected.
Deep down, though,
I know I am beautiful.
I deserve more than what I am worth.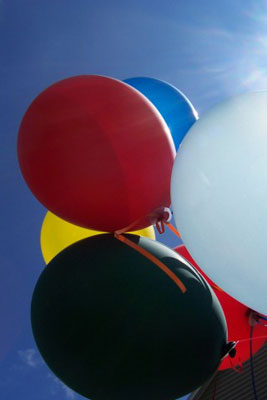 © Simone P., Summerville, SC