{Pixie Dust}
February 16, 2015
...
How can one stay inside
and stay asleep in bed
with the sun playing
with my face
and laughing at me
with its infectious laughter
as its sunlight splays across the
shadowy walls of our basement home?
Innocent waking ups happens
for the arising, unaware sunrises
as today begins with a living energy
and rises with the rooster this morning.
Now thawed gold fades into
the color of aqueous cerulean,
but tiny bits of golden pixie dust
still warm us to the end of our toes
as it float all around us,
reminding me that the world
is made of faith, trust and pixie dust;
a reminder from Peter Pan and Tinker Bell.
(cock-a-doodle-doo)
...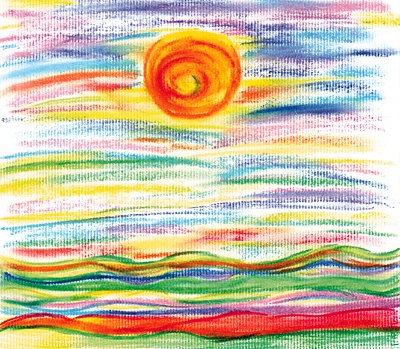 © Jennifer W., Saint Albans, WV