a murdered angel
January 8, 2015
the light slips
and falls down
with a soft thud,
like there was never
a fall to begin with.
a blinding flash
falling and i see
a broken angel's
body with torn wings;
murdered.
her blood
glows and drip,
each ringing
with untold secrets
and mysteries.
she fell out of the sky
from the heavens,
never to be able to fly;
creating questions
in the alley below where she fell.
questions were asked,
but people weren't sure
if they would ever be answered
because like a falling, shattered star,
a murdered angel appeared.
she's 
       a 
        murdered
                    angel.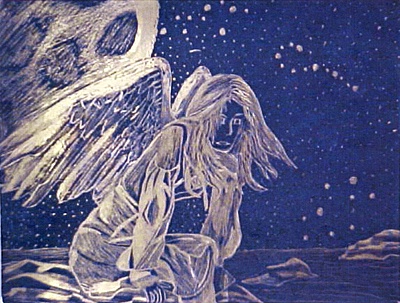 © Kaylen C., St. Clair, MI