My Garden
January 7, 2015
my beds of gardens
filled with thorns
and rocks
and bleeding buds,
the thorns as barriers
and the roses growing
on blood-soaked ground.
only cold tears
of seething pain
fall down here,
becoming bitter streams
of the sky's raw teardrops
as they drip and water the black grass,
ebony/ruby roses and grey
seeds of unknown wishes.
the wind flows
wherever it goes,
only leaving behind
drafts of its jaded breaths,
bringing forth
drooping blossoms
of clouded desperation
and weeping.
fallen petals twirling
from repentant clusters
of flushed rosettes
and spikes of jagged thorns
are my only soft carpets;
the blood from my bare feet
mingling with shed tears
in my garden.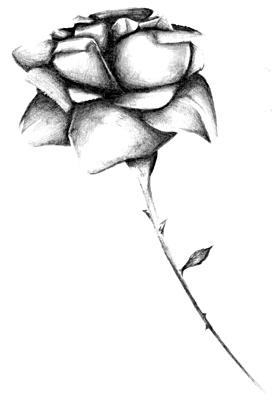 © Yisrawayl G., Philadelphia, PA