After Dark
October 12, 2014
It is then that we are most free, after all
We can look at the black above us
And imagine ourselves as planes
Riding through the night sky
Tourtured and tempted by the burning stars
Too far away to be touched,
But bright enough to be seen.
When the sun goes down
We can gaze as the constellations
Remain the same through ever-changing life.
We find beauty in the dark,
While science and silence rob the earth of her light.
We stand in awe and the others are omitted
They sleep and slumber,
When we wish to be permitted.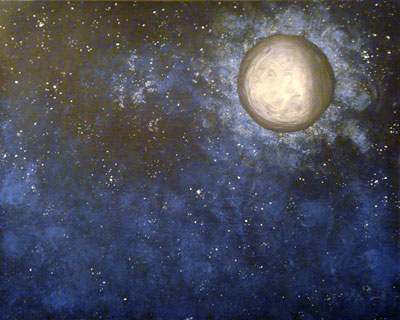 © Allison H., Vancouver, WA