Autumn is Here
September 29, 2014
I feel fall's chilling breath
on my skin,
as summer's warm breath
leaves to come another time;
as autumn brushes
these vibrant colors.
I see autumn leaves
peeling off from the street
and filling the evening night
with their whispering,
as dawn's light
leaves and comes
another day to burn.
See the leaves
dance in the fall breeze,
as they take wing
and sing
and laugh
with the evening stars?
Despite that they fell down
and that they were
on the ground,
they still fly
as the wind catches them
and cushions
their fall.
Watch the stars
open up their light,
as dawn blushes
and as night paints,
the light from
a million years ago.
Because this is a sight ---
a sight to behold.
Something that we must hold
as memories;
for it's a gift,
as we watch fall's leaves
drift to the sky.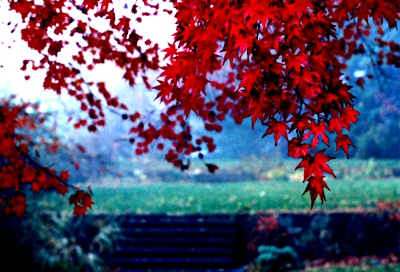 © Susan R., Iselin, NJ