angel of serenity
September 19, 2014
The serenity of words floated
from her lips like the
summer breeze of July,
danced with blindness off of her tongue.
Uncaged and
screws loosened
there she saw the sunny sky
surrounding my eyes
when I only felt the coal miners
digging into the centers of my caving pupils.
The oceans of her caring eyes
saw the struggle that still
is painted in blackness,
bustling through my limbs.
Like old childhood videos
replaying in my mind,
the serenity of her arms wrapped
around my body calming every ounce of anxiety carved into my skin.
the tone and simplicity
of her stretching voice reaches
from the telephone wires
into my broken heart of sharp glass.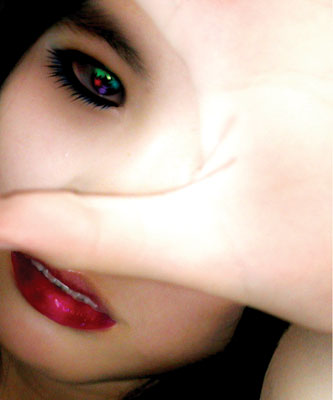 © Victoria W., Arcadia, CA