Continual Winter
August 26, 2014
Let me sit here in this tomb.
I know nothing here will bloom,
Except faded flowers.
But what I feel in this room
Is the gloom. . .
If someone could just get a broom
And sweep the feeling of doom,
Along with this shining tear. . .
I know nothing is here, except
Past memories.
The tears and the laughter, all gone.
They all disappeared with the cold wind,
That blew in here, this cold and dark coffin.
My tired bones,
On death's cold stones.
His fingers gripping my hand,
As my heart lands,
Shattered and slashed.
He gredily picks my heart
And whispers the same lies,
That I've started to believe.
He syas my tears are gems,
But he doesn't know the worth of them.
He just scoops tem up,
As they shine, in this continual winter.
My heart was tired,
But then I suddenly found out,
That I was desired.
And all it required was me, and,
What I thought was impossible, love.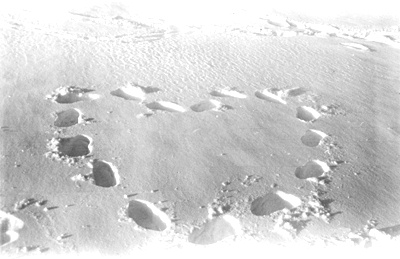 © Kim B., Marblehead, MA