Rebirth
August 19, 2014
Winter was beautiful the day she died,
Her hair folded out beside her,
Like a black angel's wings.

Every slow tick of chained Time,
Auroras lost lucid glamour,
In blanketed Night, studded with sleepy stars,

Trees were shiv'ring, naked silhouettes
Trembling: your paradise, dear Winter,
Was purgatory for the living,

They hated her, the killer of green buds
That sprung up to vermillion suns,
To drink sweet, eternal rays,

I wondered what it might be like,
To die ev'ry year, a tyrant,
To do everything yet nothing wrong?

So every reign must fall, the world says,
Because renaissance is beauty, they chorus,
Each crown toppled by Fate.

Winter, perhaps no different from history,
Destined to lose as seasons pass,
As lovers and dreamers wake.

My feet rooted like gnarled oak,
For Life leaves no time to grieve,
When Winter turned to dust as the sun came up.

Do you still think you know when it ends,
Between the living and the dead?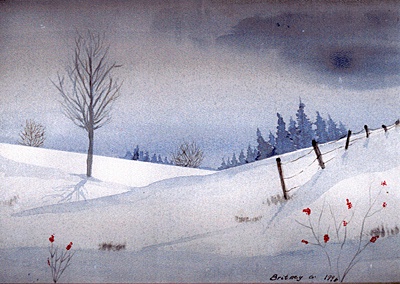 © Britney G., Green Bay, WI