What Happened?
August 6, 2014
I guess as we started growing up,
we left our childlike hearts behind,
and started picking up the world's pattern.
Being afraid of the unknown, feeling tired and lazy.

As children we used to want it "now,"
we used to have so much determination
but when we grew?
We started fearing the "what if?"

When as children all we cared about was "now";
our view of the world back then
was that the world was wonderful.
It was filled with love and happiness;
all it mattered was that we lived in peace.

But when we grew older
we left our trusting hearts behind,
thinking that we were too old to have them inside us.
And now, almost everyone has gone sluggish and being frightened;

we now see that the world we live in,
is a world wanting to control, full of fear, tiredness,
and other things that are harmful to us.
What happened?

Some people have grown up sooner than others,
but I think everyone has grown up sooner than they should;
that's what happened:
we all grew up sooner than we should have
and we left ourselves behind doing that.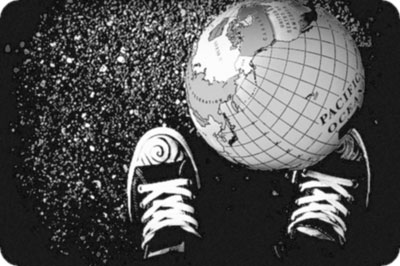 © Kailey E., Crownsville, MD