The Demons
August 6, 2014
I know
the screeching and the screaming
is frightening,
while they are flying
around you
in the dark.;
but we can face the demons.

I promise you
that in the end,
everything will be alright;
we'll be happy,
side by side,
when we face
our demons.

Together we'll face
the demons
(yours, mine, and everyone's)
and fight
for our King;
we'll fight
for what we believe in,
when we face
the demons.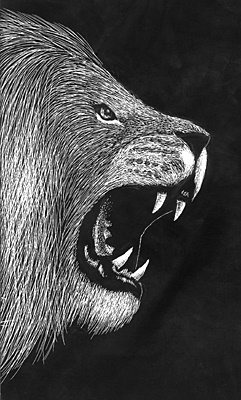 © Russell W., Alpine, UT