Laying Claim
August 4, 2014
In 1,000 B.C
Sumerians created what we call
Poetry.
Their land was Sumer,
Their beasts acts of Gods.
Their lovers called "Brother, Sister"
Their voice conveyed through words wailing love.
We dug them up,
Plucked their lives from stone.
Anthropologists uncovered lazuli, shells, lapis, and gold.
From what we can tell, Sumerians did not believe
In capital
He
God.
But I thank whoever they did find holy
Because they gave me
Words.
What have we given?
Lightning's jagged smile can split the sky in two,
Thunder's cackling howl can end the world with you
Still occupying
Its ribs
That curl like scythes under the skin.
The Grand Canyon's crooked teeth can start to shift,
As if a doctor slapped on braces.
Rain can consume
Oceans can drown
Lava can laugh,
Our buildings can come toppling down.
Our blood can hiss
On the hot rocks of canyons and fissures
We
Can cease to exist.
And in 10,000 years
When our tombs are the ones being raided
By aliens or humans 2.0,
What can we lay claim to?
Not poetry.
Nor art.
Nor math.
Nor science.
Nor religion.
What has this generation done
That's as significant
As words.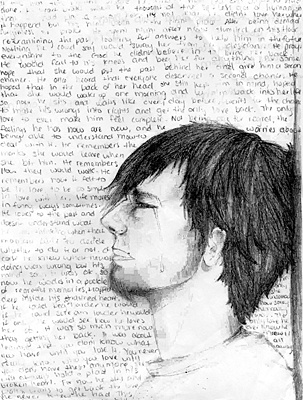 © Annie M., Columbiana, OH