Someone Who Actually Cares
July 31, 2014
A smile inscribed on your lips-
The one that gives me flips.
A complexion ever so beautiful.
My words are ever so meaningful.
The sight of your soft skin under the sun
Surpasses any kind of tan
Your once big, dark, brown eyes
Now small and filled with ire.
Your once confident demeanor
Has lost its admirable colour;
Replaced by locked up insecurities
And emotional instability.
How is it that you smile,
When on the inside you feel so vile?
I would prefer that you would be violent
Than hide it all and keep silent.
I used to look at your face
And it would mark the start of my happiness phase;
But now when I see you,
I can feel your aura clouded by gloom
Why won't you just tell me?
Why won't you just believe
That I love you too,
And I won't take advantage of you?
That I won't call your vulnerable state funny,
Or laugh at you and say you are puny?
You are looking from the wrong perspective,
Ignoring your initial objective.
You told me you are strong.
You told me you would last long.
You promised you didn't care,
That critics were just being unfair.
You swore you would open up
And you would bear people's crap.
So why are you doing this?
Why are you uncurling your fists?
Why are you cracking under the pressure?
Why are you trying to hold back from nature?
I beg you to let it out.
I plead that you scream and shout
Instead of being quiet and cold
And unwilling to be consoled.
Understand that you are human
And you are not always going to stand.
But when you do fall,
I will be there to catch you, baby doll.
Remember that I promise to be your comforter,
And that I mean every word that I utter.
I will be waiting for when you are ready
Because I will be by your sie to keep you steady.
I can sense your annoyance
Yet you keep your silence.
However, you know,
You know that I know.
I know that you cry
And sometimes you sigh
When you are alone,
But you hush your tone.
You are falling apart
And I can feel it in my heart.
I love you so much.
Just know that.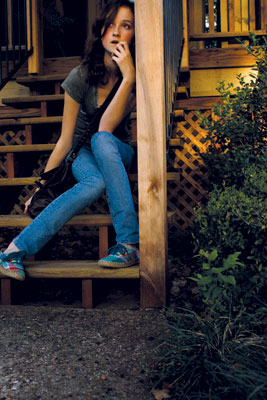 © Alissa H., Double Oak, TX