borderline
July 22, 2014
She's asking me what
I am thinking.
Sitting next to me yet
I am distantly dismantled

in a hollow hate,
but I see an open space of eyes
clawing at my scarred flesh
with rejection ripe in my stomach.
Trapped here in the
highs and lows where
nobody knows
that this struggle
has been born
into my chilled spine
following
the paths leading
towards dirt roads of wrath.
Touching the twisting of
my bones
turning to stone
and unwinding into stardust,

sparking.
The
demons derail
and become wrapped inside an
invisible blanket of cloth
made of the extremes
moments of pleasure



and ounces bliss
reminisce and following
the end comes silently
to the creeping of

claws of rage exiting
outwards into flames of utter despair.
Leaving and watching
with my eyes but absent from their sockets.
an anchor weighs my body
heavy on my feet.
Unclear and blurry around
the edges with dissociation. I can change
all the time with the flip
of a switch, fingers loading
the gun with blackened bullets.
This whole time
I want you
to leave but
I want you to stay,
as you walk away to the world
I don't know please say that you will let me build a home in you.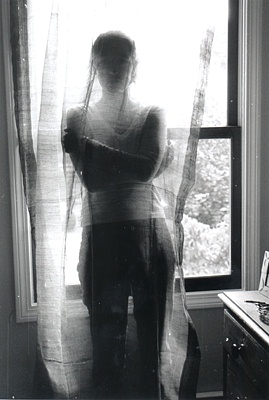 © Cerys W., Marblehead, MA