The Boneyard (Rough)
July 25, 2014
Welcome to the Boneyard.
Feel free to tread carelessly on our faded cobblestones as you're bustling off to that early morning meeting, or to watch a match at Emirates Stadium with your son
Or better yet, take a load off and catch the cherry-red double-decker bus to Piccadilly Circus, Hyde Park, or Trafalgar Square.
In Kensington Gardens, pink-cheeked children in blue hats and red jumpers merrily play leap-frog and giggle,
Where there once stood pale dusty children in white sheets and gray overalls
Dissonantly singing Ring-Around-The-Rosie and coughing up clouds of black soot.
Wonder if you're oblivious to the cries that once echoed through the streets:
Sieg Heil's and FREEDOM's and God Save The Queen's?
Wonder if you're oblivious to the withered corpses of plague victims trembling beneath your feet,
Or the bones of Rome in the stones that shape your home?
Wonder if you're oblivious to the blood of angels and demons that once ran red down your streets, poured out of your faucets, and filled your teacups?
Take a walk through the labyrinth of white tile and black iron that is the Underground – can you feel the bristly, flea-infested fur of black plague rats scampering across your toes?
Or frolic on the merry cliffs of Dover, where the dragon-headed ships of Alfred the Great opened their bellies and released hordes of horned warriors to wreak utter havoc
Whine all you want about choking on the stench of tobacco,
But that's tame compared to the foul black clouds that once surged
From the smoldering ashes of homes, hospitals, churches,
Or the evil, sulfurous billows of pure death that rose from the streets
On the day that the singing of the sparrows was replaced by the wail of klaxon horns, the roar of jet engines, and [whistle of dropping bombs]
Go ahead and complain about the noise pollution of car horns and street performers,
But your ears have never been barraged and buffeted by the screams of innocent women
(well, mostly innocent women)
As the smell of their own flesh, roasting, melting away, reaches their nostrils and they die, struggling for the last breaths that will never fill their shriveled lungs
Because nobody believed them when they said, "I'm not a witch!"
But do be careful when you're out on the streets late at night –
They never did catch Jack the Ripper, after all.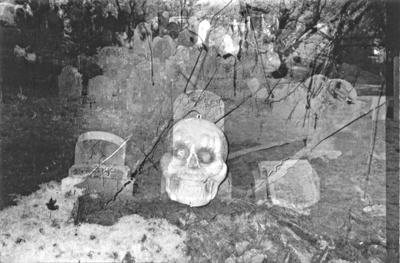 © Kyle M., Marblehead, MA