Dry, Old Bones
August 1, 2014
We are
the dry, old bones.
Asleep in graves,
with the musty smell going in us,
as we breathe in
with our tired breaths.

This earthy smell,
all round us,
as we lay inside
these earthly tombs;

almost believing
that we are dead.
When we really are
under a spell,
from the Prince of this World;
we are asleep.

Something
in our slumbering hearts
stirs;
we must awake.
For this. . .

We can't take this any longer;
Someone is waking us, the dead
from our slumber.
Light is coming through
this dark world.

We must awake
for we are suffocating
from breathing this dusty air;
what light has
is fresh air.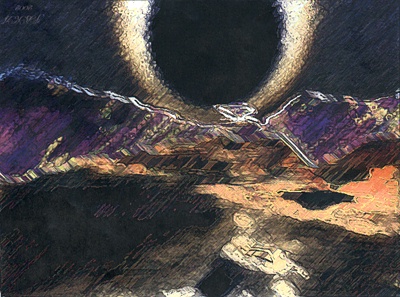 © Jason B., Colorado Springs, CO