Shadows
August 1, 2014
shadows sinking
into the ground.
invisible they are,
running away
into the night;
scared.

maybe you don't
see this,
but I do
and I see
shadowy hands
asking for help.

my heart
pounding.
my black scream
shattering
this dark night.
it's a scream
of desperation.

I see that
it's midnight,
and I'm standing
with
the shadows. . .

desperate hands
begging for help
in this dark;
inquiring for someone
to wake
their shattered, tired
hearts.

these shadows,
part of the background;
the stone for their bed,
almost dead.
their bodies,
so tired from
fleeinging. . .

I look around
and I realize,
we are
the shadows
silently
shouting for help;

requesting
for someone bigger
to wake us,
the copies.
we're wanting
to rise
from the dead.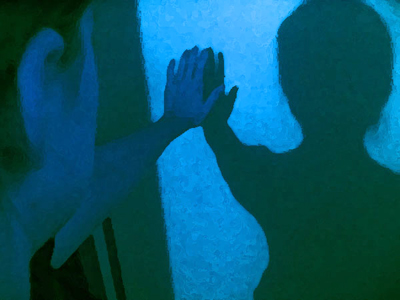 © Katie C., Libertyville, IA