Let the Punishment Fit the Crime
July 18, 2014
It seems fitting
That I should be the first person in the world
To live forever
Seeing as how I'm already tired of living.
The fact that life ends is the only thing that gives it meaning.
One day is endless.
An infinity of them is a sea of tears.
I don't know what I want to happen
After.
I don't want to be reborn, and in being reborn, forget.
I don't want to be given second life
Because I fear eternity almost as much as not being wanted at all.
And if I don't want heaven,
I definitely don't want hell.
And as horrifying as all these are,
I still do not want to sleep,
And I do not want to be erased forever.
Perhaps I want not to be born,
But it's a bit late for that, don't you think?
And,
After all,
Human beings are born to trouble and die,
And I am no exception.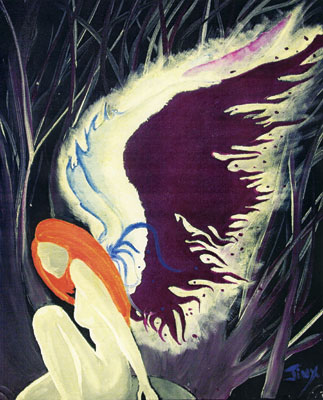 © Megan B., Youngstown, OH