Wishing Well
June 20, 2014
In the Bible, it says that in the end, there is only faith, hope, and love,
And out of those, love is the greatest.
Love is powerful, all right,
But to me, the most important is hope.
I'm angry at my teachers, friends, therapist, psychiatrist, and even my family.
I'm angry at myself.
I'm angry that I let my brain run away from me.
I'm angry that I spent my freshman year of high school shivering and crying in bed
Instead of dancing or reading poetry or eating ice cream secretly or kissing a boy with gentle lips and strong hands.
The pain is sometimes unbearable.
But I have hope--
That maybe I'll do it next year,
Maybe I'll be all better soon,
Maybe the little tan pill will fix me,
Like a kiss from Prince Charming,
But, all in all, I know that the thing to hope for is that I will take a running leap, and learn to fly,
And if that happens,
I hope I won't fly too high to return.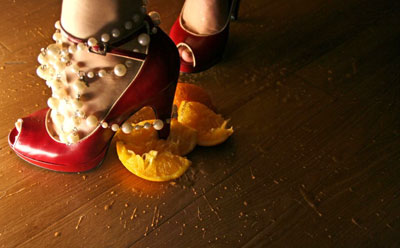 © Amber L., Carpinteria, CA