The Biggest Tragedy in the World
June 18, 2014
A simple gold chain necklace hung on his neck
since the moment he was born.
It was real gold,
not the fake or cheap kind.
It wasn't flashy at all;
just more humble than anything
I'd seen in a while.
He never took it off,
but then it became a burden
when he ran for his life,
so it came off anyway.

Sometimes forgot to put it back on.
Lied there on the desk,
in the dim bedroom
with the blinds closed,
collecting dust.
Dirt and grimed suffocated it.
Not so shiny anymore.

One day,
lost it altogether--
couldn't find it
in that
poorly lit
mess
of a room--
lost
somewhere.
Could never
find it--
the biggest
tragedy
in the world.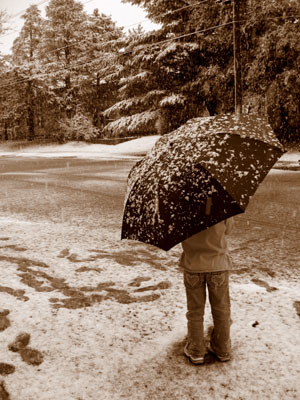 © Hui Y., Potsdam, NY