Worn Ring
May 20, 2014
What once was new and colorful
Is now scratched and dark.
Once shining like the sun upon my finger
With colors of rainbow decorating
Now tainted and worn.
A ring, shining on the inside,
The only polishing it gets is coming off.
A ring, filthy on the outside
From countless days in the dirt.
A ring, with such sentimental value,
Clinging to stay with me.
This ring, no matter how worn,
shall never be parted with.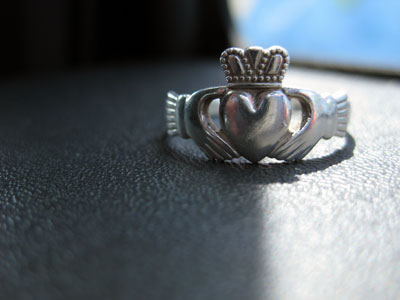 © Kaelyn L., East Northport, NY