Drowning
May 20, 2014
Screaming – darkness – pressure
The walls begin to close as the water approaches
Screaming – gasping – thrashing
The water reaches higher
as the walls squeeze their chest
A whispered hush – a limp body
Arms lowering as the water has
Filled the room
What room? The walls move away.
Red tinted water with a dark
silhouette is all that remains
The echo of screaming and drowning lingers.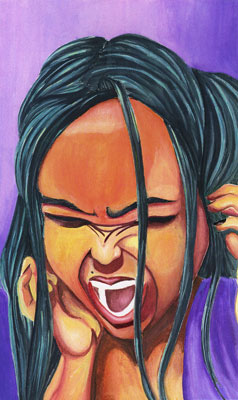 © Kriztille J., Briarwood, NY