As My Heart...
May 12, 2014
The pleading whimper of Intelligence sounds,
as it ensnares itself on the barbed wire fence
of my rib cage.
Childhood snags its Innocence,
on the jagged edges of my spine.
Motivation unzips itself,
and spills its Glory
on the cemented platform
of my vocal chords.
Hacking its own heart out,
Love weeps its tortured tears
as my heart
slowly

stops.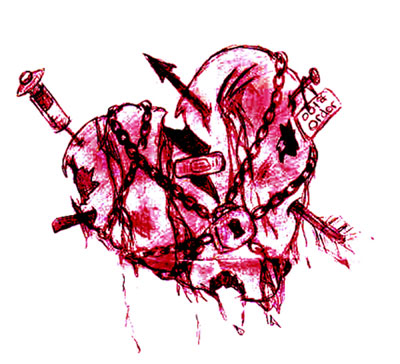 © Asia B., Hudson, MA