The Island of Misfit Toys
March 20, 2014
There is darkness ebbing from my core.
A dark, mangled heart where life used to thrive.
Crumpled up like a thrown away piece of paper.
Its margins filled with words no one ever cared about.
The ink smeared with the stains of tears.
Shameful smears down the margins,
blurring your college-ruled lines.
I live on the island of misfit toys.
Broken, forgotten.
A jack in the box as predictable as the tear tracks on my cheeks
Leading to never never land.
We always wanted to grow up,
but hell-we're halfway here and
this is not what I signed up for.
My gears don't turn the way they used to.
I'm not broken just bent.
I can still learn to live again.
I can be daddy's girl and momma's baby.
The perfect student.
The compassionate friend.
The loyal ally.
Everything to everyone else but
nothing to me.
There's never anything left for me.
There is darkness ebbing from my core.
Permeating my soul
and spreading black cobweb veins over my worn, baby skin.
My pain shows in more ways than in my tears.
My withdrawal.
My apologies for things that aren't my fault, for things that don't matter.
My willingness to help everyone around me but myself.
I'm not my own person anymore.
I belong to the demon within me.
I belong to the whispers and the stares
and the creased foreheads.
A slave to my own mind.
These chains dragging in the dirt
Binding me to these demons
To this reality and this hell.
My wrists are shackled raw,
Gasping for breath
Eternally drowning.
Holy water floods these lungs
Bittersweet pain in each unwanted gulp.
Poison in the oxygen that's supposed to save me.
I was never supposed to need saving.
I was supposed to be the golden girl.
Happy, smart-straight A's and smooth wrists.
This isn't the way things were supposed to be.
I'm on a roller coaster that only goes down.
Occasional feigned ups, corkscrews and loops.
My world spun upside down and around until I can't see straight.
Strapped in tight with bolts flying free
Teetering incoherently on the edge of heaven and hell.
My anchors have grown few and futile.
The people, the things I counted on to save me failing me at every other corner.
There is no redemption for the damned.
No isle for the misfit toys up high in the skies
Condemned to years of misery with no diverged road.
We're too far gone for that.
We're on a dead-end we never reach the end of.
False hope, false pretenses.
Forced smiles and laughs.
Tears waved off
As our merry-go-round
reaches it's peak speed
Our weak bindings strapping us to our devilish, straight faced vessels.
Our screws threatening to come loose under the pressures.
Foreshadowing of the same circling path we're forever bound to repeat.
Running in mundane, useless patterns.
The only way to escape our path?
Take off our security blankets.
Open ourselves up to pain and fear.
Our humanity switched flipped up-there's no going back.
Our roller coaster's track diverged.
Our seat belt's strapped tight.
A new path.
My path.
A world that's my own.
A track I've dictated.
Screams breaking loose of my lips, be it joy or fear-I know not the difference.
But regardless,
No mater where I go.
My path is my own.
I'm strapped in, knuckles white against my brace.
Up or down, left or right I know not.
I only know the path that goes forward.
A path with purpose.
Albeit with strife, with bumps in the road.
Bolts that threaten to come loose.
But it's okay.
We'll be okay.
Everything works out in the end
And if it doesn't?
So what,
It's been a hell of a ride.
There is darkness ebbing from my core.
From where I know not.
Forever flowing within me.
Threatening to rip apart my already sewed and seamed heart.
And maybe someday, when the stitches are aligned.
My fingers will grasp the green light at the edge of my blurred vision,
Knuckles white against a new hope,
Hold firmly and pull.
Because someday we will learn,
That the green light comes not to us,
But we can bring it to ourselves.
Through the laughs and smiles,
The tears brought by joy rather than strain,
Maybe someday will be today.
After all,
Tomorrow grows nearer with every step.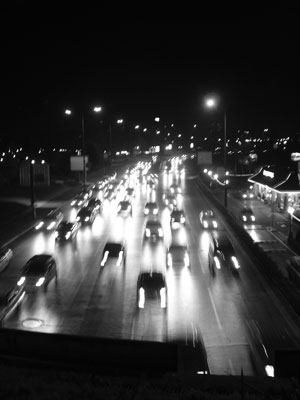 © Marietta S., Pleven, Bulgaria